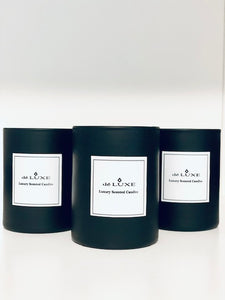 Not sure which is your favorite? Discover your favorite fragrance while exploring 3 of our alluring scents. Each set includes three 4 ounce candles in each of the following:
Lap of Luxury; Hints of bergamot and patchouli sure to make you feel like you are being pampered in a private location off the coast of Sicily. 
Gold Mine; Citrus merged with hints of beautiful Verbena. 
Prosperity; Fresh peonies with hints of jasmine.