What is dé LUXE?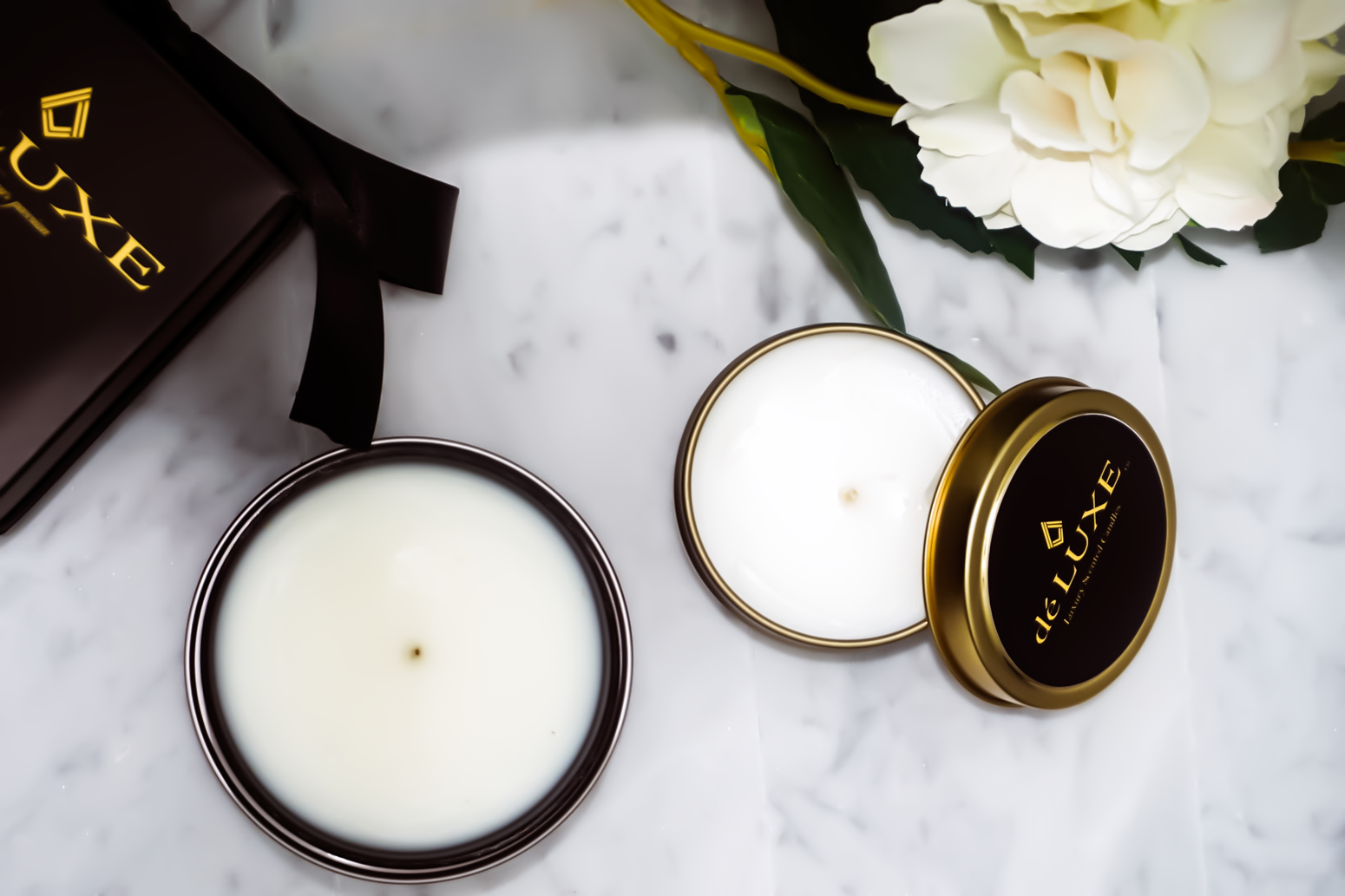 Black owned luxury candle company, dé LUXE candles are hand crafted, using soy wax and the finest scented oils to inspire the perfect mood. Based in Dallas, TX each name is carefully selected to describe uplifting and luxurious settings creating an unforgettable experience.
Channeling French roots, dé LUXE (meaning "of Luxury" in English) is the newest accessory to fill any room with a luxurious ambiance. From it's gold detailing to soothing aromas, they are sure to provide an inviting high-end atmosphere.
Our candles are paraben and sulfate free with 100% unbleached cotton wicks.
Meet the Owner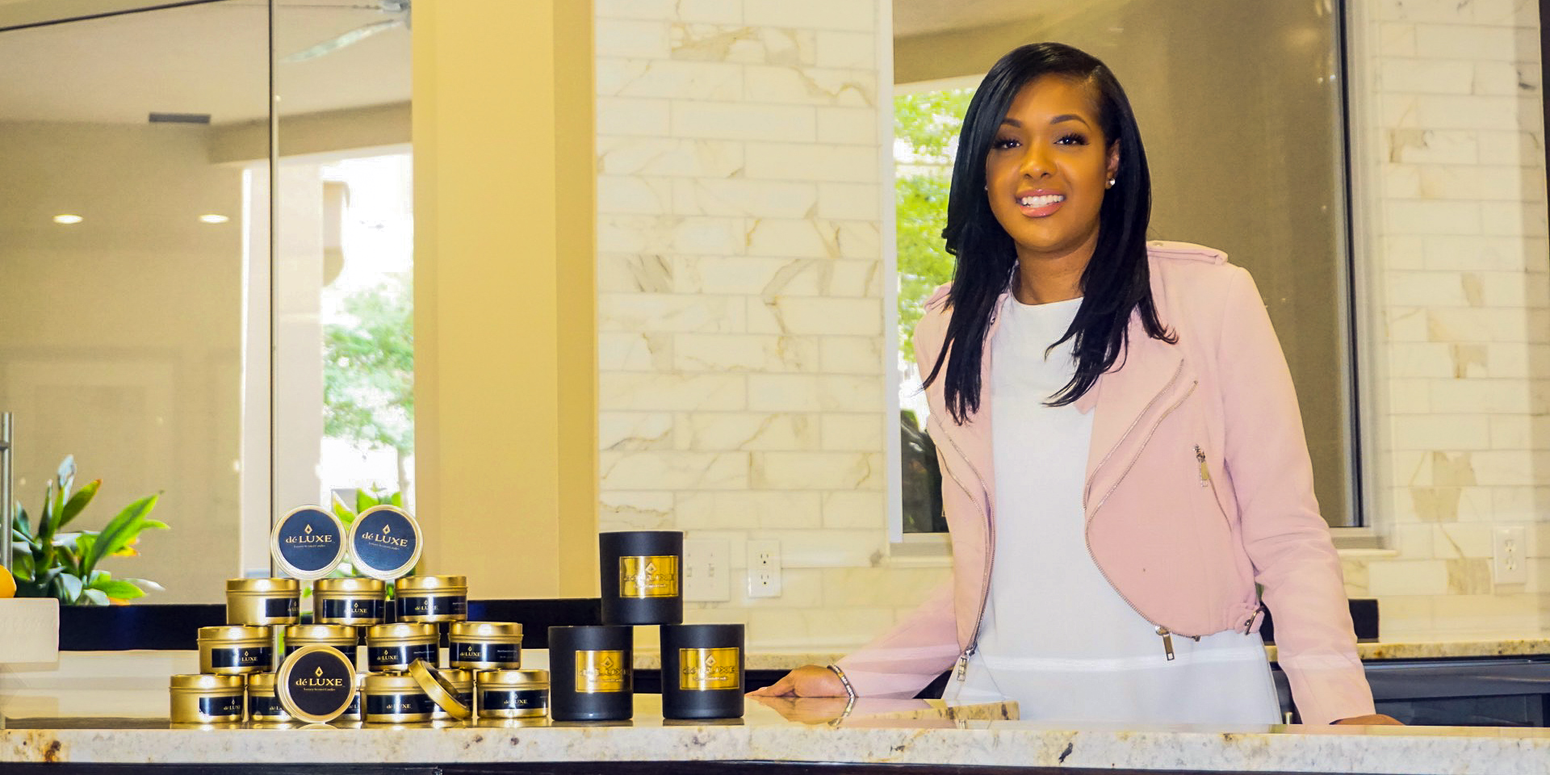 Meet Raina,

Maker of the beautifully scented dé LUXE candles. In 2017 when seeking something more creative, having long been a consumer and admirer of candles, dé LUXE candles were born. Raina believed that fragrances should make any environment brighter and any moment more exceptional. Candles create the "mood" and have the ability to transport someone to a magical place and transform spaces therefore they should convey a true sense of luxury.

Known for being a great "host" and always having candles burning during her events, she designed the luxury lifestyle brand for scent lovers who appreciate and desire fragrances that have a real presence, captivate the senses, and linger confidently. From citrus to floral and aromatic to fruity, each one of our fragrances have their own distinct characteristics and create a different mood. Our luxurious, fragrance collections are intended to make every day unique and exceptional.
Follow us on Instagram @shopdeluxeonline